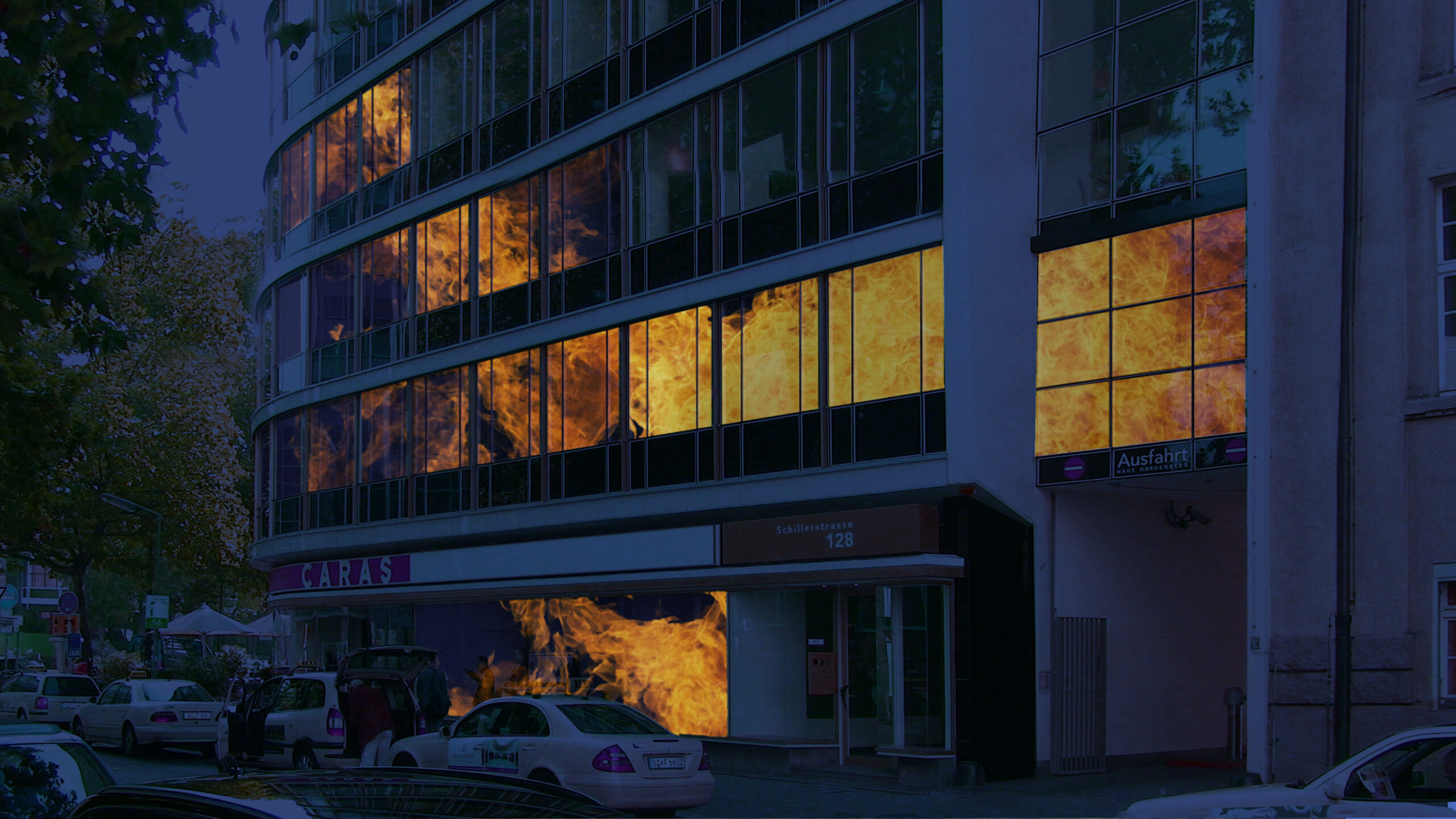 – architectural unit on a symbolic fire.
THilden & Diaz – "Fire at Haus Hardenberg"
'Burning the roots of western culture' – This is the subtitle of an ongoing art project by the Danish-Argentinean artist duo Hilden & Diaz, creating huge symbolic fires in cities around Europe. Each night in 3 weeks of December, a fire will enlighten Haus Hardenberg in the central West Berlin.
"This time, we strike more randomly and the expression comes more irrational and open than previous", says Diaz. Previously the artist duo has been burning central cultural institutions as city monuments, churches and museums around Europe. "This we did to question our roots, since these institutions are all of important symbolical, ideological and institutional meaning for our western culture", says Hilden.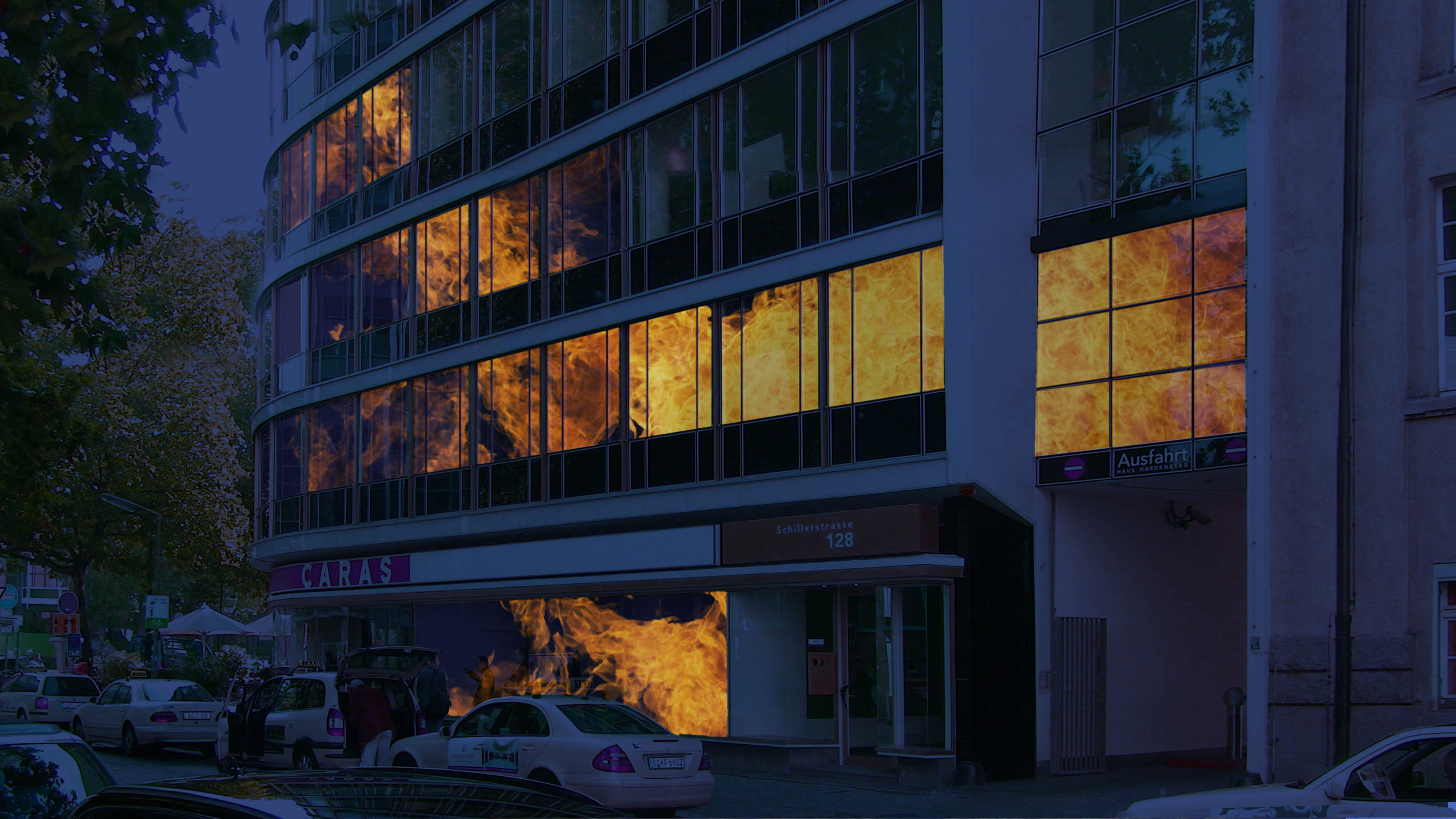 Fire is a symbol that contains contrasting forces; it symbolizes vitalization, but at the same time, it is a symbol of destruction. By burning a random house, the artists want to create an illusion, that there is a possibility that everything can burn down. In that way, the project has a resembling to an act of riots or of terror. "The difference is, that we wish to create an discussion and awareness of these forces. We are working with symbols, not with any destructive force. Our intention is communication"…"People in riots burn totally random things like cars or houses in their way. This kind of random fire is creating much more fear, than hitting a specific target. The latent fear is the force of terror, not the actual target", say the artists.
In the burning of Haus Hardenberg lies a more general concern about society, than a political statement. The concern revolves around the fires in the world today and the fear they create in society. Through the Fire at Haus Hardenberg, the two artists wish to appeal to a general discussion about and an awareness of cultural questions in our society. This discussion should be available for all people and not only take place inside an art institutional frame.
Throughout history and today Berlin, is a dynamic city in change. Since the project will be returning every year in Haus Hardenberg, the artists hope, that the fire will change its meaning in connection with the ongoing changes in the city and the world. Culture will change and therefore Hilden & Diaz hope, that the perception on Fire at Haus Hardenberg will change, and follow these changes of society.